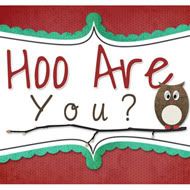 1. Do you plant a garden or flowers, or neither?
Yes! We have a garden and flowers!
2. Does it bother you to have your blinds or curtains
open after dark so people can see in your house?
Yes, My daughter's room windows face the street.


3. Do you like to go camping?
LOVE!!
Can't wait to go nexct month!
4. Do you have a laptop or a desk top computer?
Laptop
5. What time during the day do you have your most energy?
In the morning right after the kids go to school!
Happy Wednesday to all of you!!
Cris